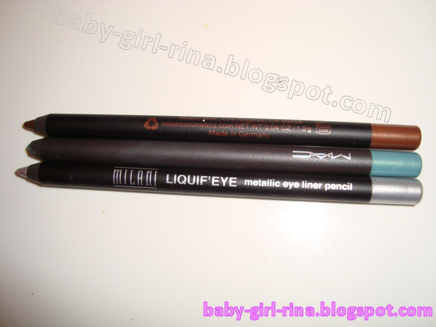 The top and the bottom ones are the Milani Liquif'Eye Metallic Eye Liner Pencils. I decided to try these out ever since I heard Temptalia's review of them. I must say that they are wonderful and long lasting! I found them to be somewhat similar look MAC Powerpoint Pencils or Urban Decay 24-7 liners. So I decided to compare it with ones that I already have. And I found them to be the same size and look very alike.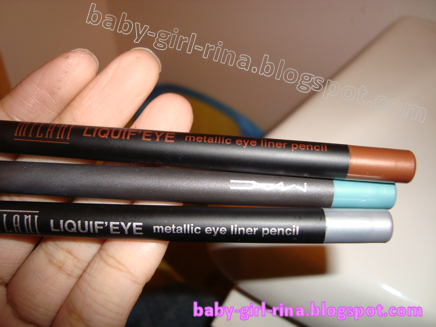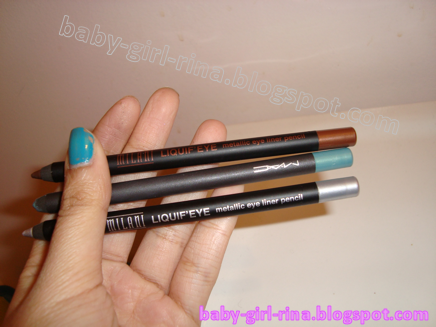 Same Exact Size! (I never sharpened the MAC one)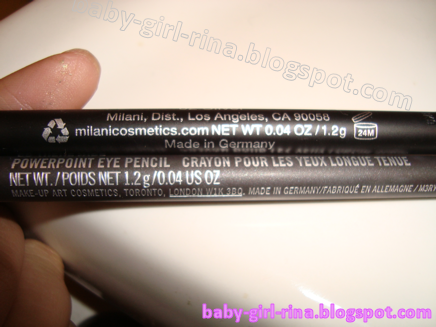 From Top to bottom: Milani, MAC. They are both 0.04 OZ/ 1.2g and made in Germany :)
Here are some swatch comparisons.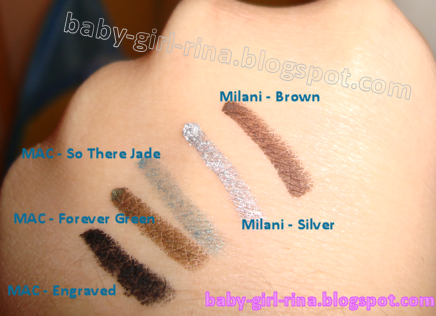 As you can see, they are very similar looking but I found the Milani ones much easier to use, denser and more smooth. But the only problem I had with the Milani was when I put it on my waterline. These are great for upperlash area. Here are some more swatches.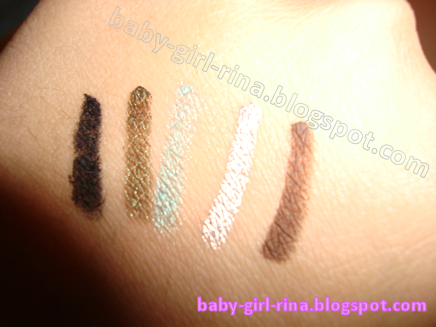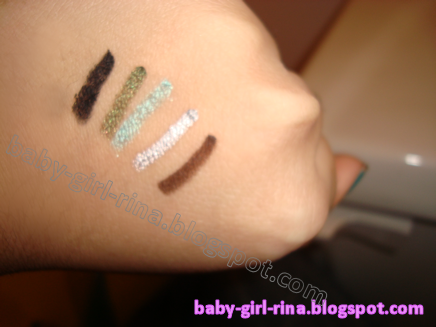 More Milani reviews are coming soon! Thanks for reading! :)