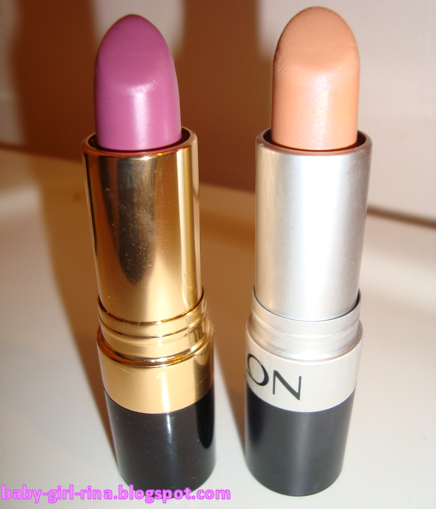 Here are some pics of my recent haul at the drugstore. This was my first time trying out Revlon lipsticks for myself, usually my mother wheres it but there was a BOGO sale at CVS last week so i decided to try some shades.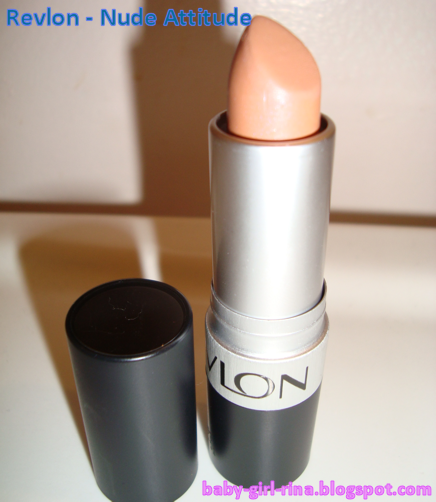 The first one I picked up was Nude Attitude. I've heard many reviews about it and wanted to try it for myself. So I bought this. It was $7.99. Here are some pictures of the packaging.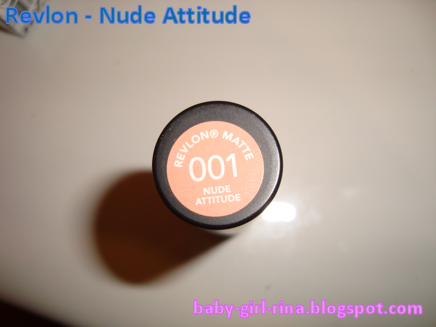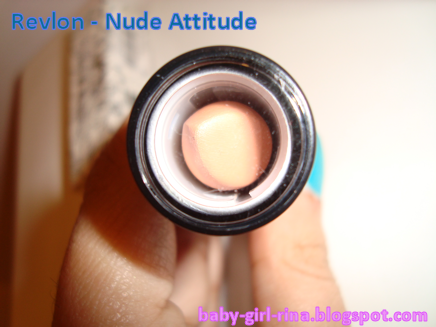 About this lipstick, it's a matte finish. They also made the lipstick tube look a bit "matte" which I just did not like because it feels very cheap like it would break easily. But I noticed my other Revlon lipstcik is a cream finish and has a much better classic tube. Here's Nude Attitude on my lips.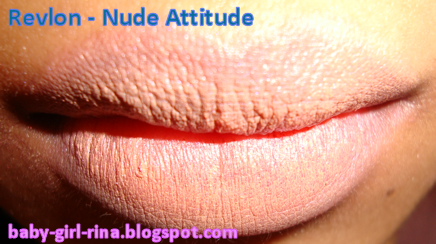 The color is really nice, I like it and it's a little different then my other nudes. It does make me look a bit chalky so i like to pair this one with one of my neutral colored lipsticks. Also, I found this lipstick to feel drier than MAC matte lipsticks or frost lipsticks. So I always have to make sure that my lips aren't chappy to make this look nice.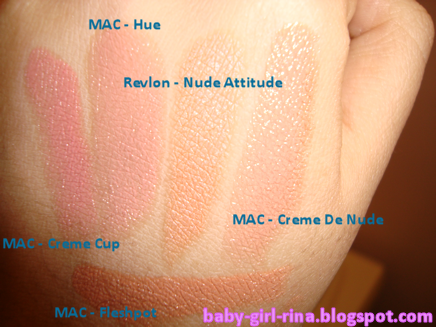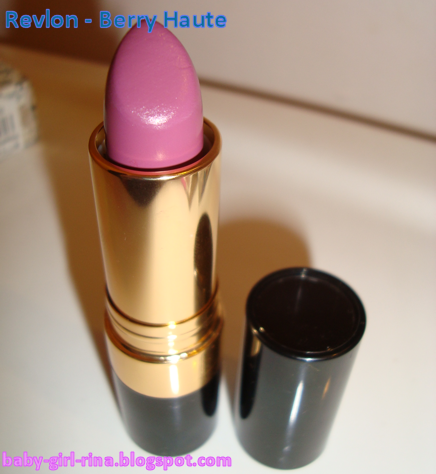 Here is Berry Haute, another Revlon lipstick that I purchased. I bought this for $3.49 from my BOGO, but the original price was $6.99. Even though this is cheaper in prince than Nude Attitude, I found the packaging and application to be much better.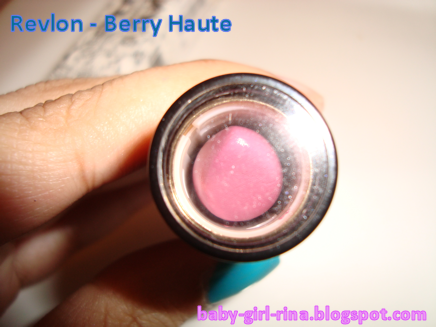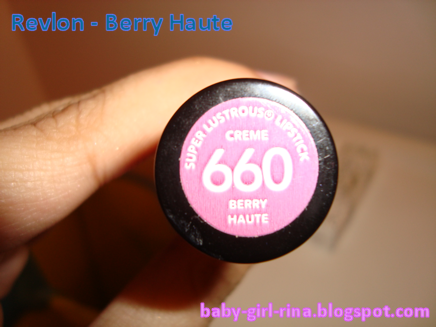 This is a creme finish and feels great on your lips. It goes on very smooth. I believe this color is a new shade also. After I bought this, I tried searching on the web for more reviews of this color and I don't see many, so I'm glad to be one of the people to contribute to this color. Here's how it looks on my lips.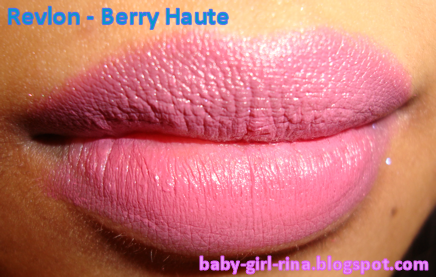 I love this color, it's a very rosey-pink/purple. To me it looks more pink on my lips because of my yellow undertones but it can be seen as a purple when you come closer. I've really been excited about building my collection of purple lipsticks and I'm glad I got this one, I found it very similar to one of my limited edition MAC lipstick.
Here are some swatches to compare the colors with my other lilacs/lavendars/purple lipsticks.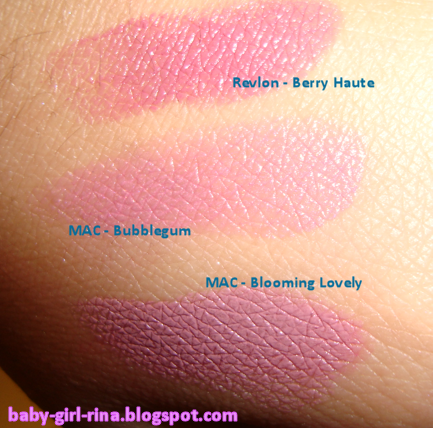 As you can see from here, it is darker than MAC's Bubblegum and Blooming Lovely and it has an obvious pink color to it.
From this swatch, we can see that it definitely lighter than MAC Violetta but very very very similar to MAC Radicchio. I was really happy that I found a lipstick that is a dupe of this one since it's limited edition. I heard that it was also close to MAC's Up The Amp, which I don't own but really want, but I think that is more purple with no shimmer, but this MAC Radicchio seems to match to almost exactly. I think Berry Haute is a great color to have.
I will have more posts coming up about amazing things that I got from CVS, so keep checking back. Thanks for reading :)