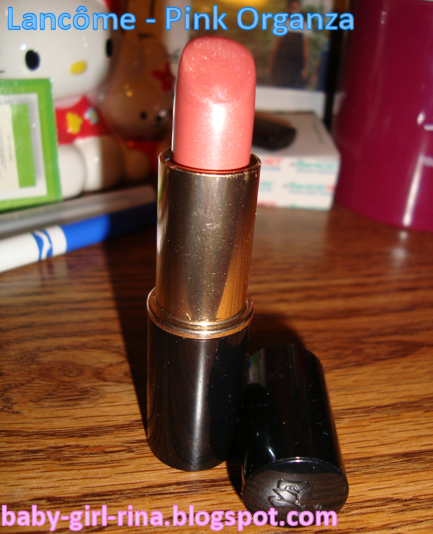 Hi guys! I was organizing my make-up drawer and I realized I had this. My mother buys a lot of of
Lancôme
products so she got this from one of the sets she bought a few years ago. She never tried this color since she wheres a lot of reds so somehow it ended up in my drawer. Well I was cleaning out my drawer and I decided to try this one before I threw it out :x!!! Thank god I did because I absolutely fell in love with this color!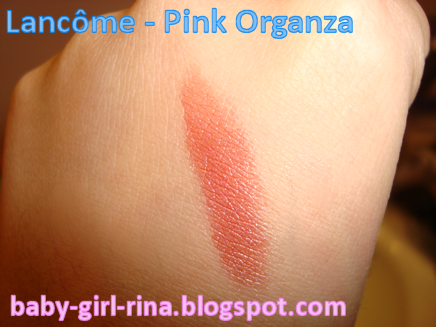 I'm so glad that I tried this since it became my new favorite but the sad apart about it is that now it's discontinued. Even though this is limited edition I thought I would do a review on it becuas there is so little about it on the internet. When I looked it up on MakeUpAlley I saw that reviewers gave it a Average Rating. of 4.5 out of 5.0 and 90% of the reviewers would buy this product again.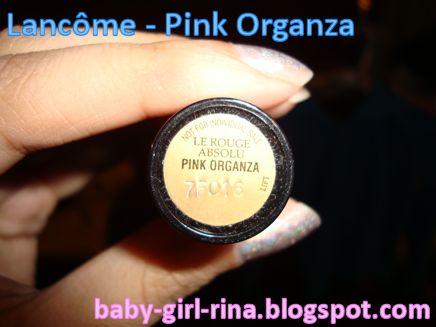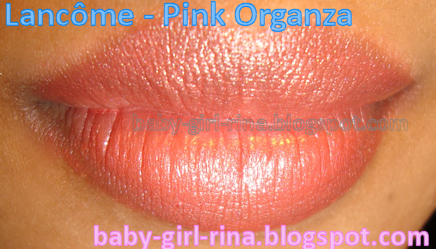 The color is a mixture of a coral mauve /pink brown with gold shimmer in it. It looks like typical Guerlain lipsticks. It comes out sheer but is very buildable. It feels similar to a MAC lustre formula but I fond it better and smoother. It looks very natural to where everyday and it makes my lips pop out.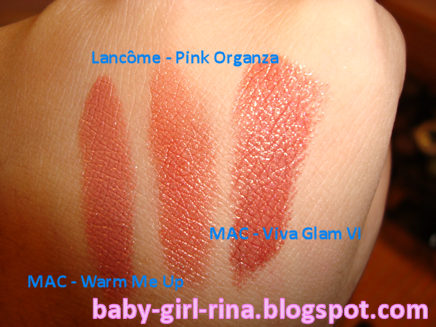 I decided to do some comparisons with this since it is limited edition and I would like to find a dupe of it. As you can see it is more orange than MAC - Warm Me Up and much lighter and pinker than MAC Viva Glam VI. If someone knows a dupe of it please let me know since I have been buying many drugstore lipsticks to find a rosey color like this.
I have a lot of great reviews coming up so keep checking back for more posts! Thanx for reading :)