Hello Everyone! Last Week CVS had a BOGO 50% off sale on Revlon lipsticks so I was intereted in buying two more! The better part about this was that I had a $5.00 off CVS coupon so I got these two lippies for around $6.00! So I bought two lipsticks and here they are. The first one I got is Revlon Blushed (420).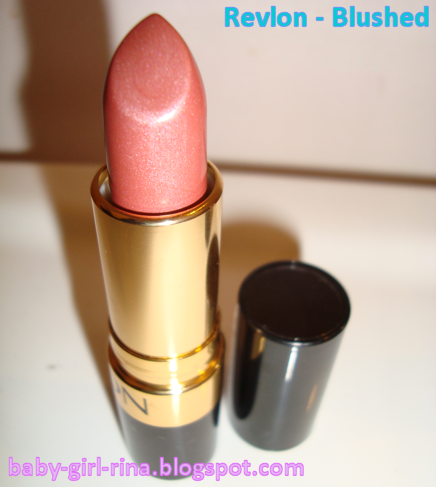 I bought this because I was looking for a rosey shade with gold glitters and a MAC Lustre finish. This was my first time buying a Revlon Pearl Finish lipstick and I didn't realize that it would look so silver/ metallic on my lips. The color looks pretty natural to my normal lip color so I have been wearing it for an everyday use. Since that I have actually started to enjoy this lippie, even though it took me a while since it wasn't what I really expected from the MakeUpAlley Reviews and from my own hand swatch.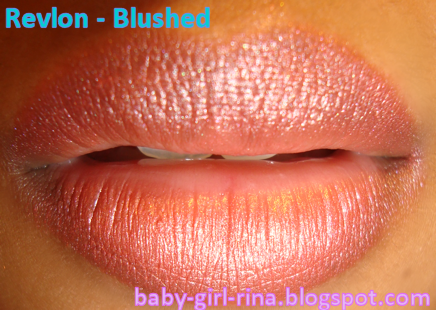 The next color is Revlon Sandalwood Beige (240).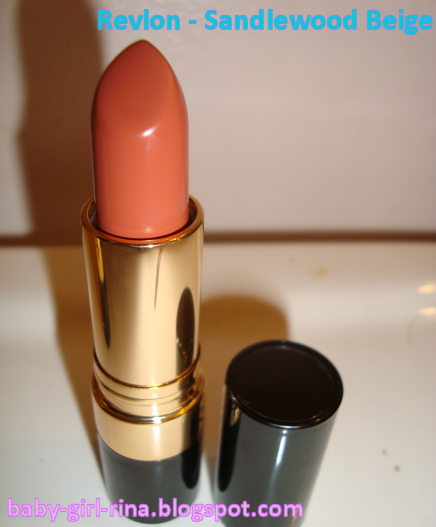 This lipstick is in a creme finish and has no shimmer at all. It was under the Nudes section towards the end of the row. I wanted to try this one after I saw one of my fellow Blogger swatch it. I thought it would be a rose color since that's what I was looking for but I was wrong. It's a tanned peach/coral color that is orange based. I really extremely love this color and I was so shocked because I find this color to be very unique and cool! I definitely recommend this color if you are a MAC NC35- more skintone!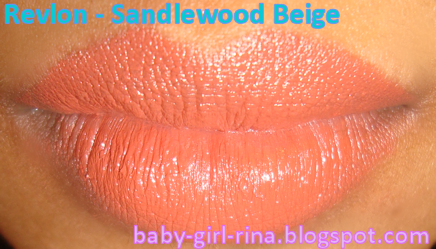 I have a lot of post coming up so keep checking back. Thanks for reading :)