Hey guys, this is my second review on
Revlon Colorburst Lipsticks
. These are actually two colors that my mom bought for herself since she wears bold lipstick colors everyday (like birght reds) but I decided to swatch them before I gave them to her. And I must say I really love these two colors, I was so surprised how flattering they were and want to keep them! I thought these were also two perfect reds for the fall.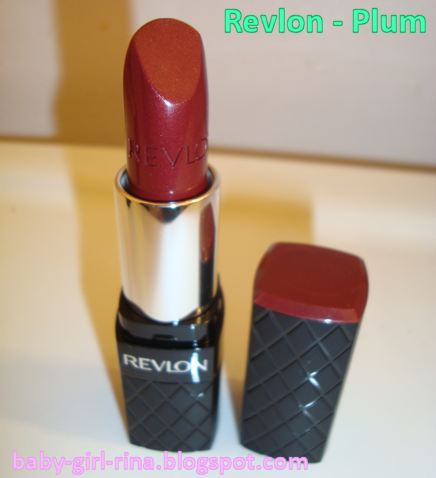 Plum (010)
- When I first opened this from the tube I was so afraid that this color was a very very dark reddened plum. But when I put it on my lips, it looked a bit more like a maroon/burgundy color that I absolutely love! I love how the finish is a bit glossy so it doesn't make my lips look dry. It was also very long lasting. I will show some pictures I took on my webcam after wearing it for 3-4 hours.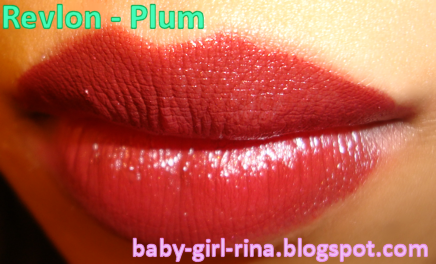 Crimson (095)
- I thought I was going to look riduculous with red lips but it actually looked very flattering. This is a medium/deep red similar to MAC Dubonnet, possibly a dupe. It's very creamy and glossy and lasted long too. I definatly recommend this to everyone.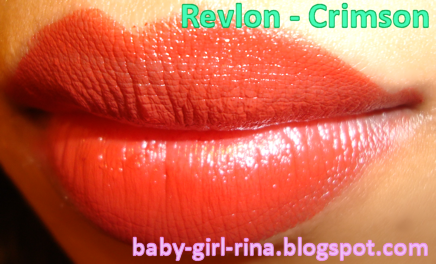 Swatches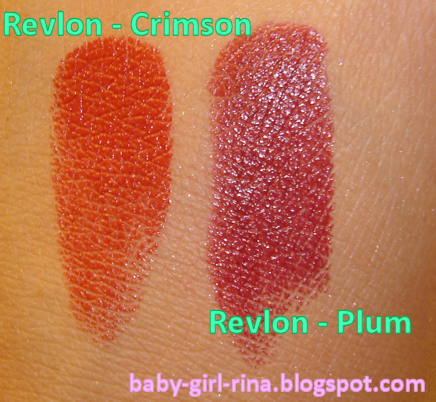 --------------------------------------------------------------------
Experimenting with Revlon Plum Colorburst Lipstick (010)
I hope this helpful! I will have more posts up soon so check back. Thanks for reading :)