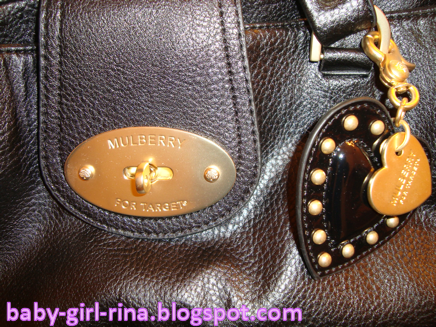 With all the hype about Mulberry bags (which usually sell for about ~$900) having a collection in Target for prices that range from $15-$50 is completely awesome. I called up all my local Target stores for these bags but they were all sold out! But I was able to find only 2 Target's up in the Bronx, NY which is where I found them! When I spoke to the store employee on the phone he told me there were 8 in the morning and I called back asking how many were left and he said 2-3 of the style I wanted and said that they were going fast! So, later on yesterday(10-15-10) I drove all the way there and a found there was a good handful but not too many. They had plenty of the Large Cerise Leopard Satchel in Pink and the Pebble Large Tote in Black (which is one I got)!
The Mulberry Look
All the Target versions of the bag come with this huge heart charm that I feel should be discarded immediately because it makes the bag look too pre-teenish. But I will show you how they look with it just because that's the way I bought it.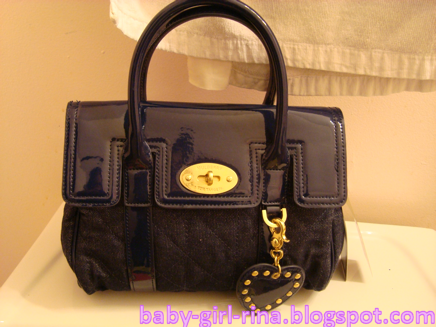 Mulberry for Target
Denim Satchel in Blue
This is the one I really wanted because I thought it was super cute and gave the briefcase look. I prefer this one over the larger one because I felt the shorter handles looked better on it. This is definitely a must have. There were only 3 of these left from when I went yesterday night.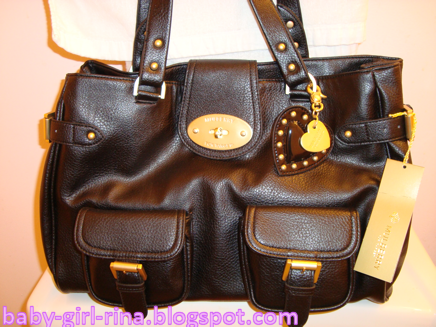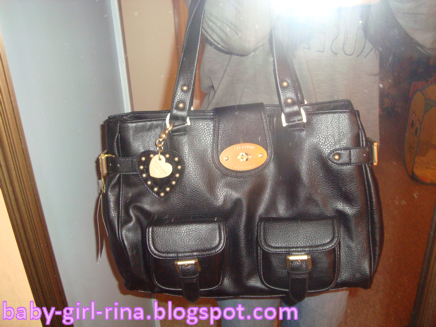 Mulberry for Target
Pebble Large Tote in Black
I love how this bag looks very mature and has the signature turnlock. It looks very sophisticated and classy. I love how it's big enough to fit my laptop and other needs.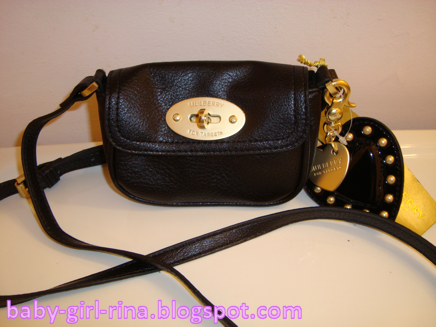 Mulberry for Target
Pebble Mini Crossbody in Black
There was only one of these left! It was so cute that I couldn't resist, it is really tiny, smaller than I imagined from the website. But for the price I thought I'd get it because it's cute and I thought I wouldn't have another chance to buy it.
The reason I got these is because I want a Mulberry apart of my collection even though its Mulberry for Target. I like the fact that it has the signature briefcase look. Maybe when I'm older and rich I can afford to save up and buy the real ones but for now I'll be rockin these!
Thanks for reading :)