Hey guys! I'm here to share with you my two new favorite bronzers that I have kept my eye on for months! They are both very fantastic, inexpensive, and can compliment any skintone.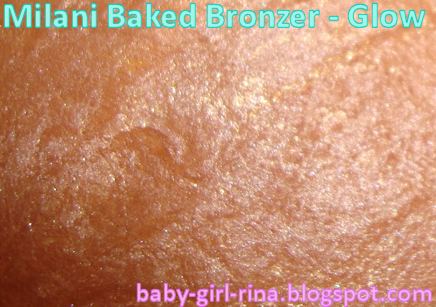 Milani Baked Bronzer in Glow - this is a light bronzer with has a mauvey-rosey brown undertone with golden shimmers. It reminds me of MAC Rose Ole highlight which recently came out a few weeks ago. Against my tan skin it looks like a light rosey tint but I can still contour with it if I build it up. It looks very flattering and natural! I love it!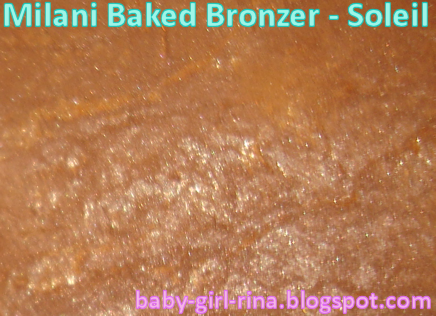 Milani Baked Bronzer in Soleil - this is a golden brown color with golden shimmers and sheen. It shows up on my tan skin well as a contour yet looks very natural at the same time. It has the same affect as how NARS Laguna has on my skin (which is this natural contoured glow).This shade seems like it will be best suited for all skintones and I absolutely love using it!
Although these two look similar in pan, they come off looking very different once worn.
They also have a compartment underneath with a mirror and a brush (good for contouring)!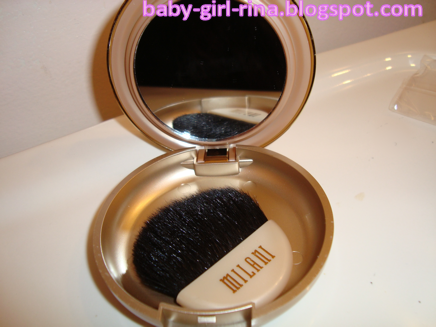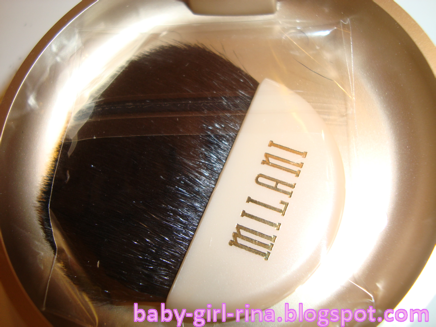 Swatches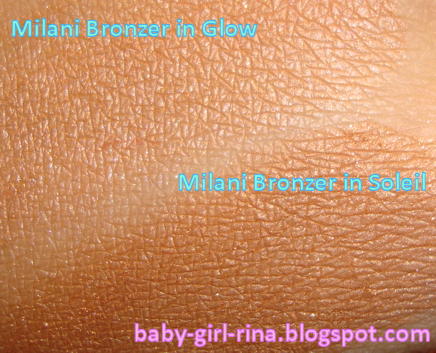 I love them especially right now at the moment because I can:
1. Contour my face with them, especially the color Soleil, which comes off looking very natural and help my face look thinner since my face is round (contouring is a must for me!).
2. Even out my pale skin. Since it's winter right now, my skin still as a slight tan but still looks dull. Both colors help brighten up my face if I use them all-over.
3. Use it as a highlight. Especially the color Glow, since I have medium-medium/deep skin, it comes of very light, rosey, and flattering as a high cheekbone highlight.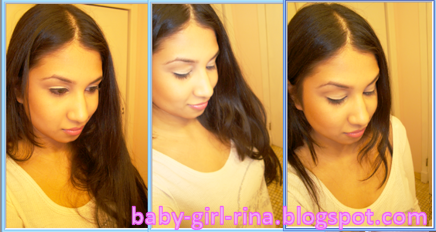 I hope this was helpful! Thanks for reading! :)