Hey guys, as you know I've been purchasing a lot of lipsticks lately, the reason mainly because I was just trying to find good lipsticks that work very well with my tan/olive complexion. While I have been doing my drugstore hauls I picked up Maybelline's Windsor Rose because I saw it was in CVS for 50% off retail. And I must say I absolutely love this soo much! Soo much that I used it a numerous amount of times on regular days or for special events.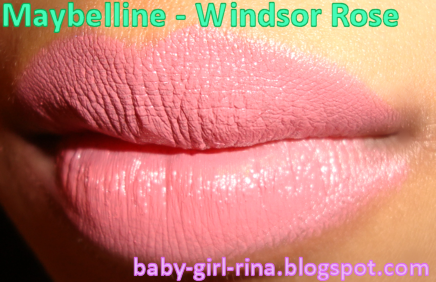 I love everything about this lipstick, the color, the formula, the smell, texture, EVERYTHING! The color is very creamy yet opaque at the same time. It's a mauve-pink that is blue based and contains no shimmer or shine. The texture is very similar to my YSL lipsticks, that it feel very creamy, like butter in my lips. It smells like watermelons which I like!
Maybelline Moisture Extreme Lipstick, Windsor Rose A60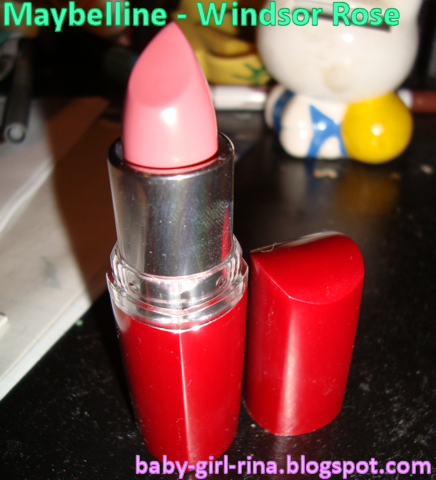 This lipstick has seriously become my holy grail! And after introducing to my sister, who had the same feelings about the color, I had to buy another one. I tried the CVS I bought it from, but it was all gone. And then my local CVS, gone! And then my Rite Aid and many many Duane Reades, gone! I went crazy the day I found out that this color which I thought I've seen everywhere before had just become discontinued! I even tried the internet and all drugstore websites didn't carry it anymore. I was even going to try Ebay, but I was doubting it. Finally after looking all over the internet I went back on the CVS website (which had it, but then disappeared and freaked me out) and they had it again. I wanted to buy atleast 10 of these but they only had 4 available, so I bought them all! :)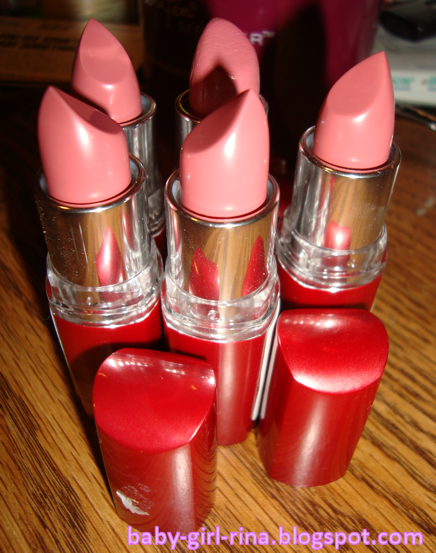 I never ever expected a drugstore product to make me go this crazy! I just can't believe how they would discontinue such a nice color. If you guys still find this at a store, grab it, its a must have!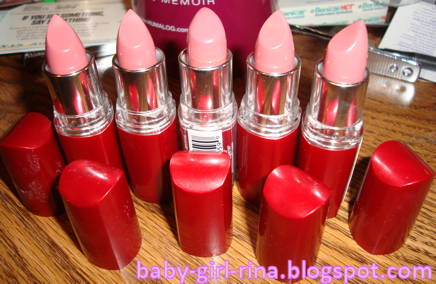 Have you guys ever had a similar experience when you found out your new favorite product has been discontinued?