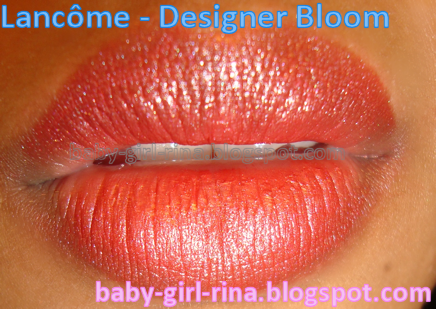 Hi guys! I was organizing my make-up drawer a few weeks ago and I realized I had this (hence the same time I found my Lancome Pink Organza). I most probably got this from some set a few years ago since my mother buys a lot of of
Lancôme
products and somehow it ended up in my drawer. I decided to try this one before I threw it out just like the other one :x!!! But I discovered how great it is and still am wondering if this is a dupe of MAC O lipstick.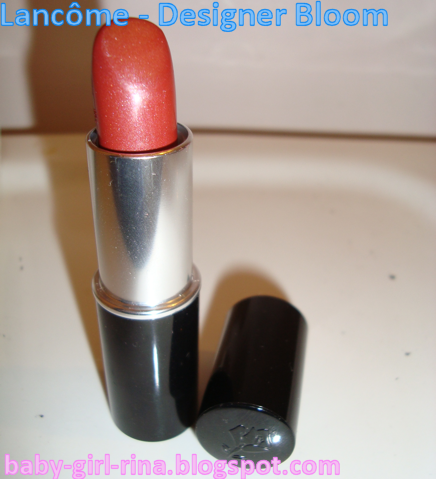 Just like Pink Organza I found this to be very amazing. The best thing about it is that it's STILL AVAILABLE in stores. When I looked it up on MakeUpAlley I saw that reviewers gave it a Average Rating. of 5.0 out of 5.0 and 100% of the reviewers would buy this product again. I also saw that this color is an award winner. Thank god I didn't discard it!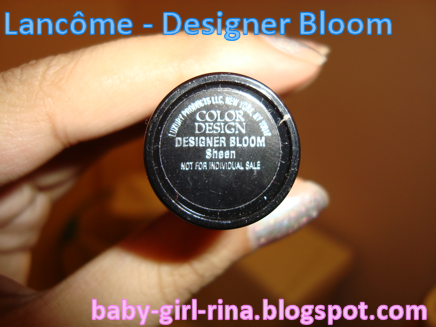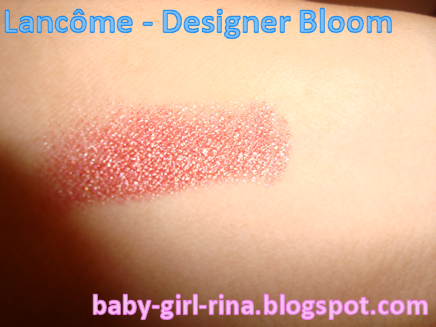 Here's a swatch of it, The color is a reddish-brown mauve that has a gold shimmer/sheen to it. The finish is Sheen and to me it feels similar to like a MAC Lustre formula. It looks like typical Guerlain lipsticks. It comes out sheer but is very buildable. It seems to compliment my skintone and I'm sure it'll compliment all skintones. And it costs $22 which isn't so bad for a great quality lipstick.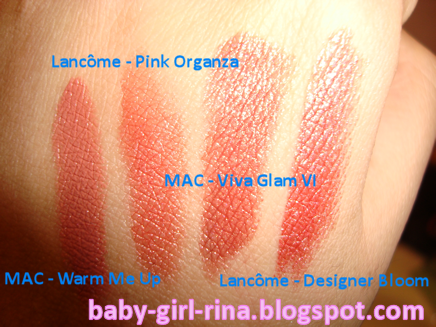 I decided to do some comparisons with this since I would like to find a dupe of it. As you can see it is more red than MAC - Warm Me Up and MAC Viva Glam VI. I'm trying to find an exact dupe, I believe MAC Thrills which is coming out in the To The Beach Collection will have that.
I have a lot of great reviews coming up so keep checking back for more posts! Thanx for reading :)