Hey guys, I've been doing a lot of hauling lately, buying and trying a lot of drugstore products. This past week Rite Aid had a 40% off sale on Revlon products and so I bought quite a lot of stuff. The plus side to this hauling was that for every $10 I spend on Revlon Products I would receive free $4 coupon on anything in the store. This was great because it made me buy more Revlon stuff and everything super cheap. I usually buy drugstore products when they are on sale that week. So this was awesome!
This was my first time trying a translucent powder to set my foundation. I usually use my MAC studio-fix powder in NC40 to set my MAC foundation. I really like this powder. I do notice a slight scent to it but it's bearable. I think this a great alternative to a more expensive or a cheaper translucent powder.
In the winter I'm an NC37 in MAC liquid foundation but recently I have gotten quite a tan and am about a NC40-42. So I definitely had to buy a new foundation. Since I have been running low on budget, I really wanted to try this foundation. And I must say that I am very pleased and quite impressed because I feel as if this color suits me better than my liquid MAC foundation.
So as for choosing the right shade, I had a really good idea of what color would be my perfect for me from other bloggers and youtubers. Aubrey aka
Fafinettex3
is the same exact skintone as I am so I chose based on her opinion. And I am very happy with what I got. I chose the color 008 Golden Beige.
What I really like about this foundation is that it's a bit sheer and has micro glitters that add shimmer. These shimmers are there to reflect light in photographs. When I wear this foundation it makes my skin look as if it has a nice glowy finish and the color matches my skin perfectly. However, when I take pictures, it made my face appear a bit lighter. To tone down the lightness, I contoured my face and wore some blush. And I must say I am very please with this. I also love he fact that it has a pump.
One pump of
Revlon Photo Ready Foundation in 008 Golden Beige


One pump blended out of
Revlon Photo Ready Foundation in 008 Golden Beige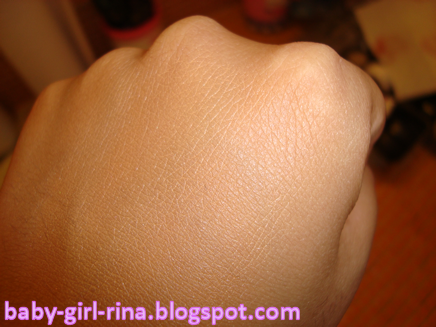 The dewy sparkly finish after blending out the pump more.
A picture of me using Revlon Photoready Foundation in 008 Golden Beige & Revlon Photoready Translucent Powder + Contouring (with MAC - X Rocks)
So, If you are an NC37-42 I recommend getting the Revlon Photoready in 008 Golden Beige. The translucent powder also works great at setting this product also. I hope this was helpful. Thanks for reading.
What's your opinion on Revlon Photoready Foundation?