It's spring break and I'm thinking about Spring shopping! I've been looking for what cute trends to follow and I noticed the cutest flower jewelry on the cover of seventeen magazine and from Juicy ads. Here's so pictures of celebs wearing it.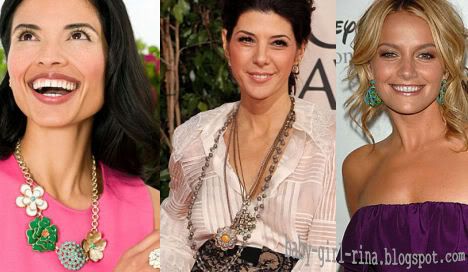 Here's a collage that I made of designers that created flower jewelry.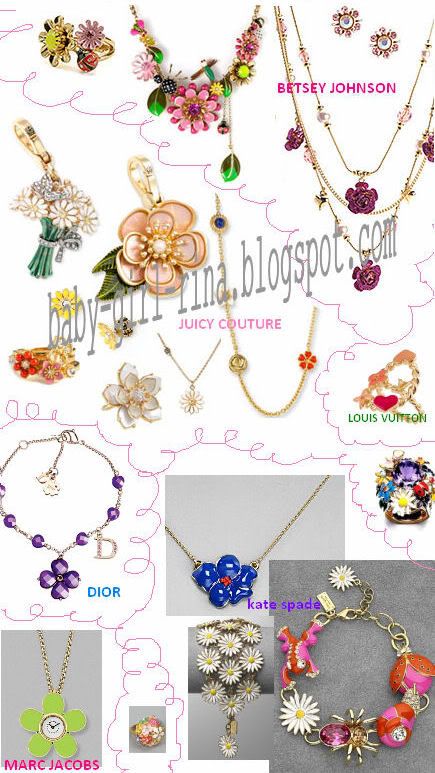 Here's some pix of what I'm buying.