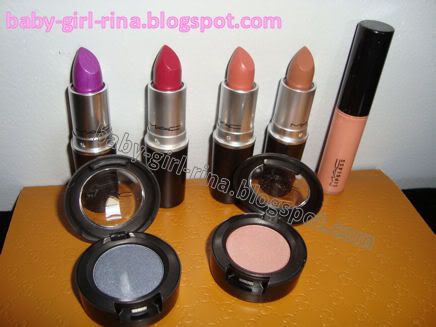 Hi , I haven't been blogging lately since I've been busy with school, but meanwhile I have been purchasing a lot of MAC stuff. I made this purchase probably like 3-4 weeks ago and finally I have a chance to post up some swatches. All of these products are limited edition, and I don't have many permanent products since I'm new to this and it seem as though all the things I like are put as limited edition. So here's what I got.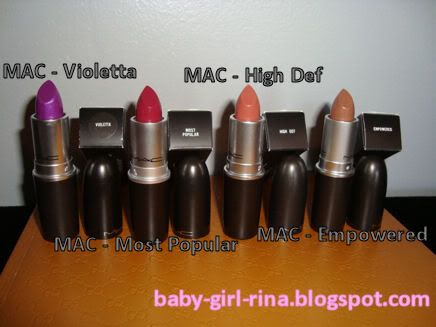 Lipsticks
Violetta
(Amplified Creme)PRO: This is my first purple lipstick! It's a very pretty and bright fuchsia purple and it's a PRO item, so I assumed it would be really pigmented and it is! I got it from the MAC website from the Have A Love Affair promo/collection.
Most Popular
(Lustre) LE: I saw this as a 'goodbye' [tear] but it was one of the ones that was apart of the hello kitty collection. It's a sheer/light maroon color. The website describes it as a purple with yellow undertone.
High Def
(Amplified Creme) LE: This is a goodbye also. It's from High Def collection lol. It's a mid-tone neutral coral. It's very nice as a nude with a pigment.
Empowered
(Satin) LE: From the All Ages, All Races and All Sexes collection. It's a creamy mid-tone neutral brown. Some people say it's similar to Siss.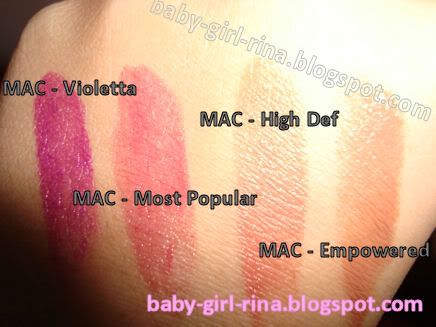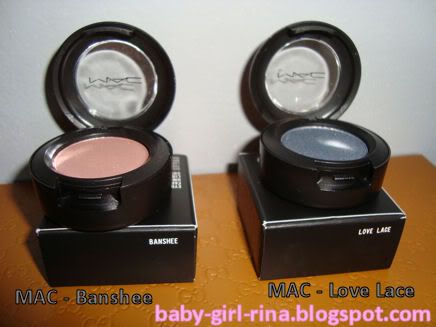 Eyeshadows
Banshee
(Lustre)LE: From the All Ages, All Races and All Sexes collection. It's a dirty taupe with frost and sparkle diamond cluster. Looks very neutral when worn.
Love Lace
(Veluxe Pearl) LE: From the Love Lace collection. Frosted mid-tone grey-ish blue. Good for a smokey look.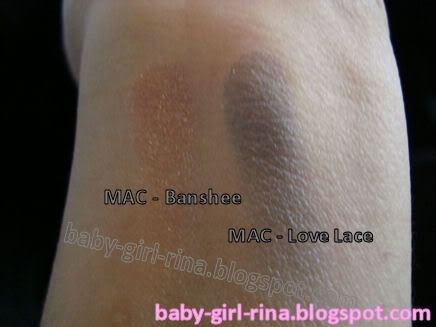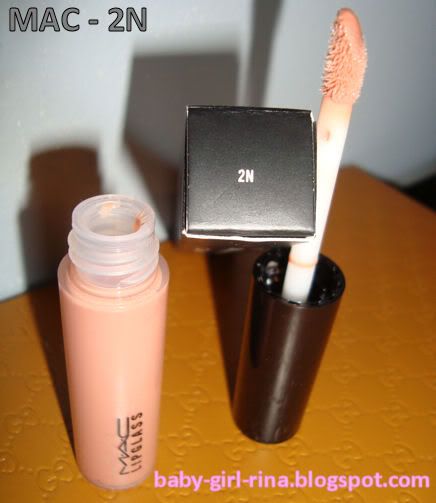 Lipglass
2N
(Tinted)LE: A re-promote but now from the Warm & Cozy collection. It's a creamy neutral yellow pink. A must have!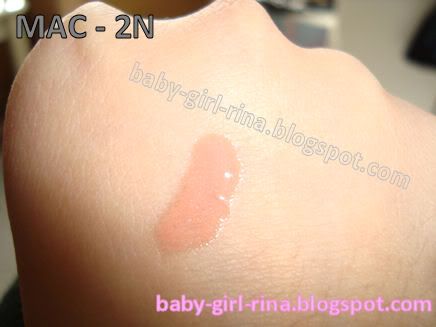 I decided to do some comparisons with other lipglasses I already have. And as you can see is more pinker than Wildy Lush but also has a orange/yellow undertone.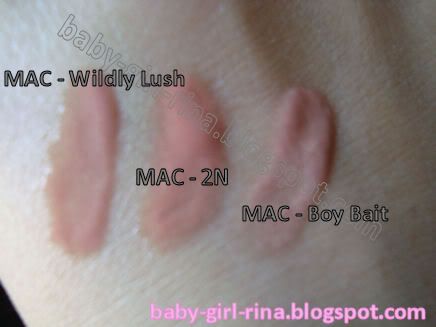 Thanks for reading :)