Hey, I got this lovely idea from A Brilliant Brunette's blog, so I though I'd share a couple of my favorite MAC eyeshadows that are from their permanent collection.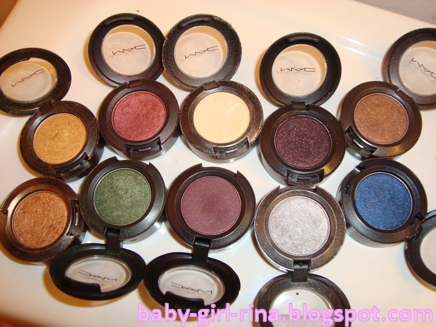 Listed from left to right in-order of the picture.
1. Goldmine - shimmery pigmented real gold
2. Cranberry -pigmented berry with purple glaze
3. Nylon - MY FAVE! especially for my inner eye. pigmented creamy pearl
4. Beauty Marked - black/maroon sparkles. Good for the crease area
5. Mulch - pigmented pearly brown. Good for the crease area
6. Amber Lights - very pigmented bronze/gold with shimmers
7. Humid - very pigmented forest green. I LOVE THIS
8. Sketch -matte maroon. Good for the crease area
9. Electra -for my inner eye. pigmented true silver
10. Deep Truth - pigmented navy with cobalt sparkles.
Swatches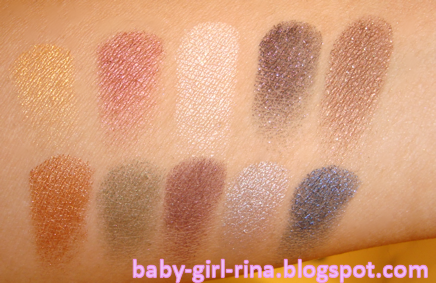 Another eyeshadow that I don't have pictured or own is MAC Jest (which is a shimmery champagne) and it is perfect for my everyday wearing alone. I need to purchase this and I highly recommend it.
What's your top MAC eyeshadows?